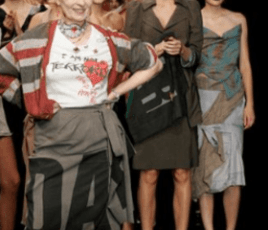 News
Women Fashion Power by Zaha Hadid
Design Museum
October 29, 2014 to April 26, 2015
Designed by the world-renowned architect, Zaha Hadid, this exhibition brings together exclusive interviews, an immersive multimedia journey and unique historic pieces of clothing to form the most wide-ranging presentation of modern fashion ever to be shown in the UK. Discover how women from Dame Vivienne Westwood to Natalie Massenet and Princess Diana to Anne Hidalgo have used fashion as an important tool of self-expression and empowerment to build reputation, attract attention and assert authority.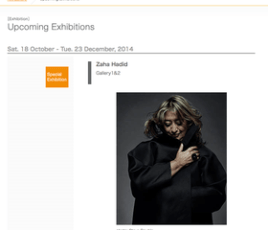 News
Zaha Hadid at Opera City Art Gallery Tokyo
October 18 to December 23, 2014
From 18 October until 23 December 2014, Opera City Art Gallery, Tokyo, is hosting architect Zaha Hadid's first large-scale solo show in Japan.The show will span the entirety of Hadid's career, as divided into four sections. The exhibition will open with a selection of paintings and drawings created during the period before any of the architect's designs were built. The second section showcases designs for buildings after her first project was built in 1993, a period during which she won international acclaim for her works such as the London Aquatics Centre. The third section shows Hadid's work in other fields such as design, displaying lighting fixtures and furnishings. The fourth and final section will focus on her latest controversial designs for the New National Stadium of Japan, commissioned for the 2020 Olympic Games.