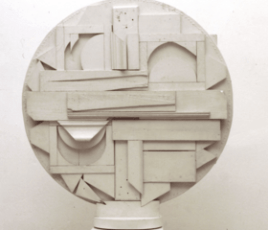 at Moderna Museet, Stockholm
September 9, 2017 - January 14, 2018
Throughout her long artistic practice, Louise Nevelson explored the potential of the collage. See the artist's rarely-shown collages and sculptures in an exhibition featuring some twenty works from the 1950s – 1970s.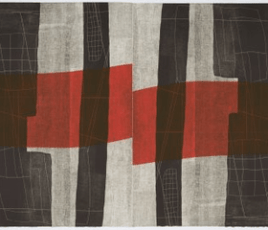 News
Louise Nevelson in L.A.: Tamarind Workshop Lithographs from the 1960s
Los Angeles County Museum of Art - LACMA
January 17 to May 17, 2015
Sculptor Louise Nevelson, known for her monochromatic wall assemblages made of wood, came to Los Angeles from New York in 1963 and again in 1967 to make prints at the Tamarind Lithography Workshop. This installation of works from LACMA's collection features a selection of lithographs from a total of 42 works made by the artist at this historic print workshop during a period of unprecedented artistic innovation. Nevelson's prints demonstrate a creative use of everyday materials (such as lace, rags, and cheesecloth) and irregularly shaped paper, while exploiting the nature of prints as multiples to make "constructions" that explore notions of seriality and reflection.